A style that introduced rusticness, warmth, and traditional-chic all in one interior design. Farmhouse style is a classic inspired by country homesteads. Curating a relaxed and inviting presence, Farmhouse style incorporates natural materials, fresh color palettes, and simple accents.
Think functionality and comfort. Distressed wood and prominent textures. Farmhouse style prioritizes neutrals and accentuates cleanliness. Complimenting each space with a neutral contrast, Farmhouse style makes it easy to emphasize rustic furniture, decor, and focal points.
Farmhouse Style Looks:
Sophisticated Rustic Charm
Practicality and comfort are the foundations of Farmhouse style. Arrange your space to function well for everyday life and introduce cozy accessories to exude relaxation. Adding textures, whether in your decor pieces, furniture, wall, or doors, will only help to enhance this sophisticated rustic style.
Natural Finishes, Neutral Colors
Natural finishes with a worn look, such as distressed wood, exposed brick, and brushed metals add an effortless vibe necessary for any Farmhouse space. Pair lighter and neutral color schemes with natural materials to create a nature-inspired and welcoming space.
Exposed Elements
From exposed beams to raw elements. Farmhouse style is all about incorporating raw elements and bringing the outdoors inside. Exposed beams are a trending look that adds not only depth but also texture to your home. Pair an exposed beam look with a metal or stained barn door for a rustic and outdoorsy vibe.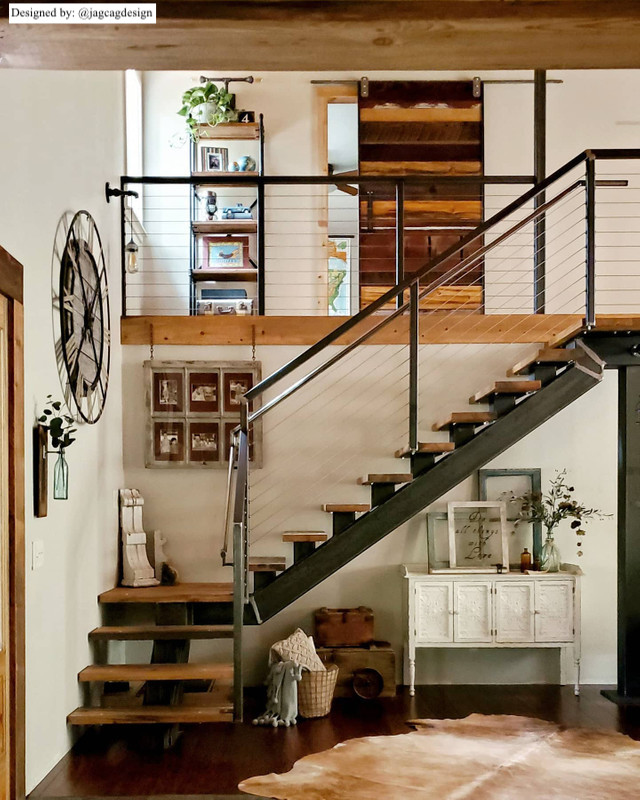 Reclaimed Wood Detailing
When it comes to a Farmhouse design, what's old is new! Weathered or reclaimed wood will complement any farmhouse-styled space. You can incorporate reclaimed wood into headboards, doors, mantels, furniture, and wall hangings.
Open Cabinets & Warm Hues
Open cabinets lend to the effortless vibe of a comfortable kitchen. Exposing your dinner and cookware not only makes a kitchen more efficient, but also doubles as a design element. Having open cabinets contributes to the functionality and style of a Farmhouse design.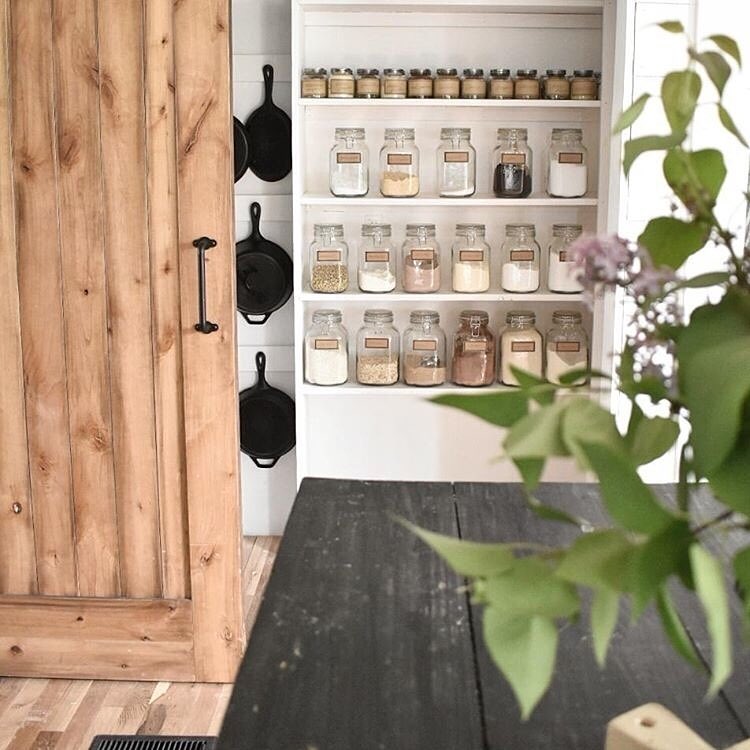 For more Farmhouse style inspiration follow us on Instagram, Facebook, and Pinterest
@barndoor.hardware
!
Featured Barn Door Hardware