If you're looking for a fun and affordable DIY project or an easy way to refresh your kitchen, a well-placed barn door might be just the decor upgrade you're looking for. Sliding barn doors not only add function and design to a space, but they are also fashionable in all home styles. Whether your home decor leans more toward the farmhouse-style side or not, there is a barn door for you! When it comes to decorating kitchens you don't want to overdo it, making it hard to cook, prepare, or serve meals, especially when hosting guests or big gatherings. You want to keep an eye out for functional decor that aids in the design of your kitchen without looking cluttered or taking up too much space.
Sliding barn doors work in a variety of locations for home designs big and small. A few common places you may find sliding barn doors are bedroom closets, ensuite entrances, home offices, laundry rooms, and kitchen pantries. Custom barn doors make it easy to find and install the perfect barn door for your space and desired functionality.
3 Ways to Use Barn Doors in Your Kitchen
Pantry Door
The most obvious way to use a barn door in your kitchen is to cover the pantry. Replacing your pantry door with a sliding barn door will open up your kitchen and maximize space even when the door is slid open. Some barn doors double as magnet boards and whiteboards making it a great functional decor piece that can also help you stay organized, plan out your weekly meals, or even display your Christmas cards!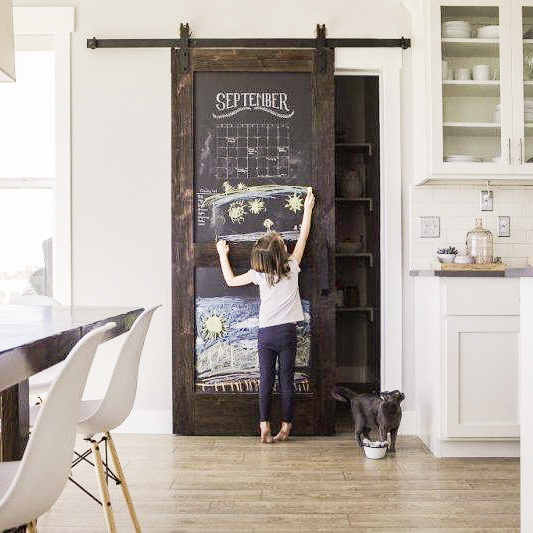 Kitchen Cabinet
Another way to use a barn door in your kitchen is by installing mini barn doors to cover your dishes and cookware. We've seen this done with both wood and metal barn doors. If you're looking to display your beautiful china go with a metal and glass barn door, if you're looking to cover a mess go with a wood barn door. We are also huge fans of
mini cabinet barn doors and hardware
installed at the bottom of a kitchen cabinet to cover your coffee maker, KitchenAid, or anything else you don't want to be displayed on your kitchen counter.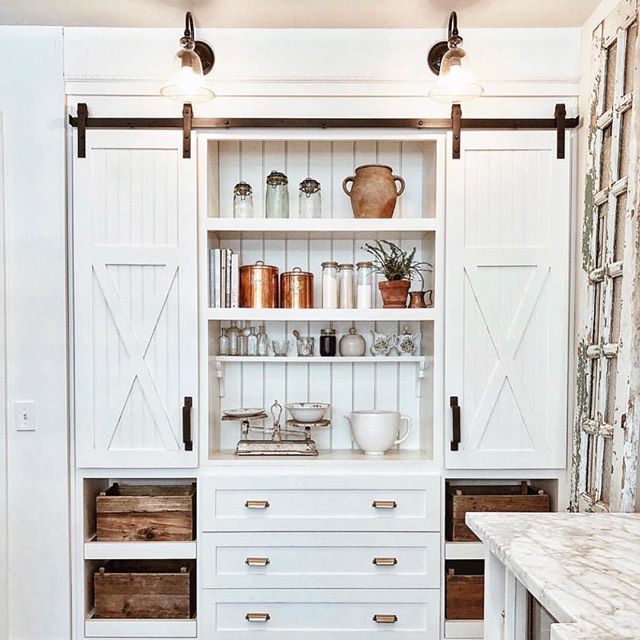 Windows
There are endless ways to use a barn door in your kitchen, but the last one we are going to mention today is windows! Using sliding
barn doors
as window coverings can add a fashionable farmhouse look and feel to your kitchen. Barn doors are commonly used as shutters to decrease the amount of light coming into the home. Especially during the summer months, using sliding barn doors as window coverings in your kitchen is a great way to keep it cool without sacrificing style!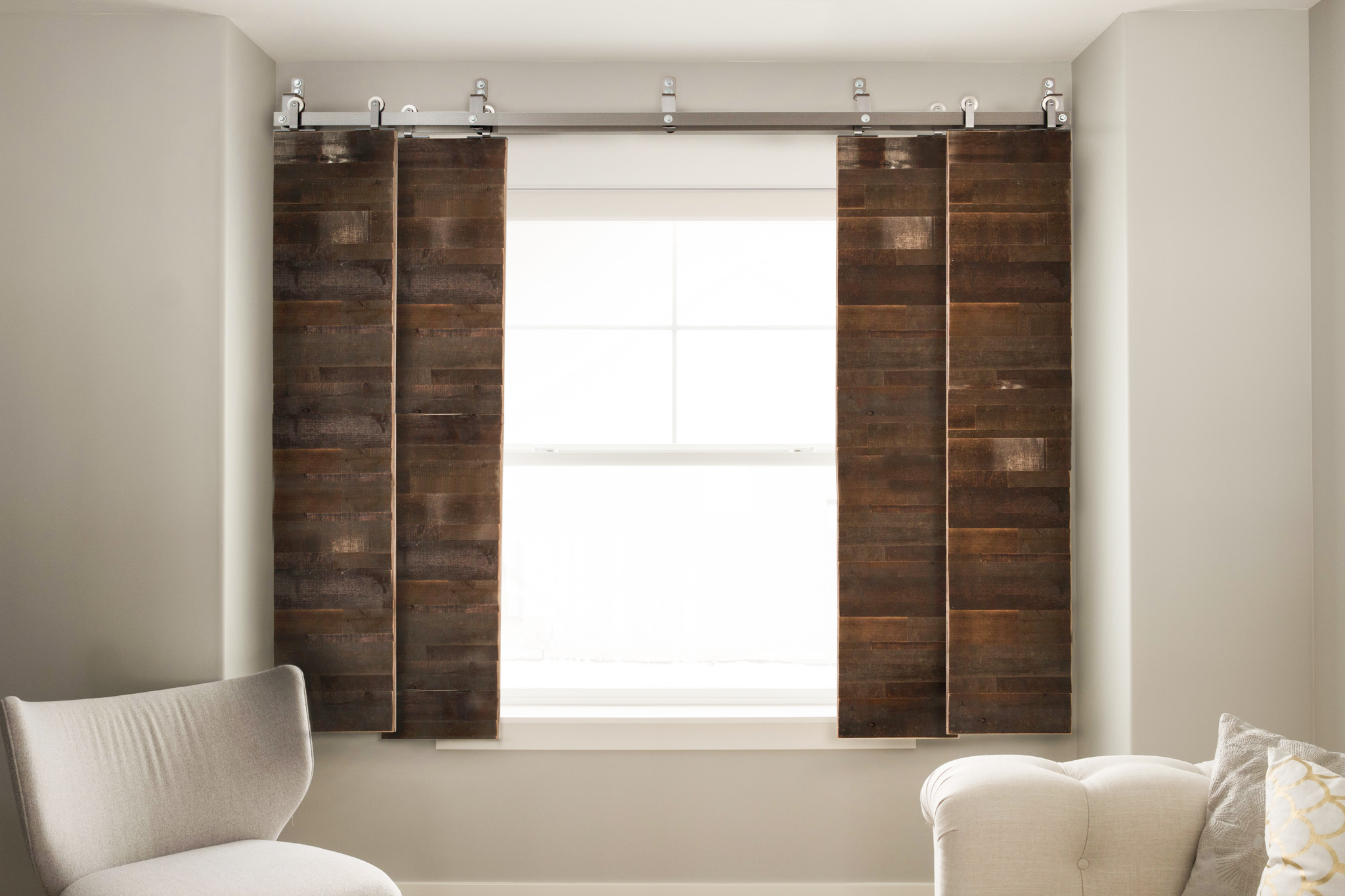 Whether you decide to replace your pantry door or kitchen cabinets, incorporating a sliding barn door into your kitchen design will not only save you space but also give your kitchen an upgraded and refreshed look. For more barn door inspiration follow us on Instagram and Facebook @barndoor.hardware !